Whether creating, eating, paddleboarding, reading, or exploring, we do it as a team. There's nothing better than a team who becomes a family, working together toward excellence in everything we do, while still having some fun.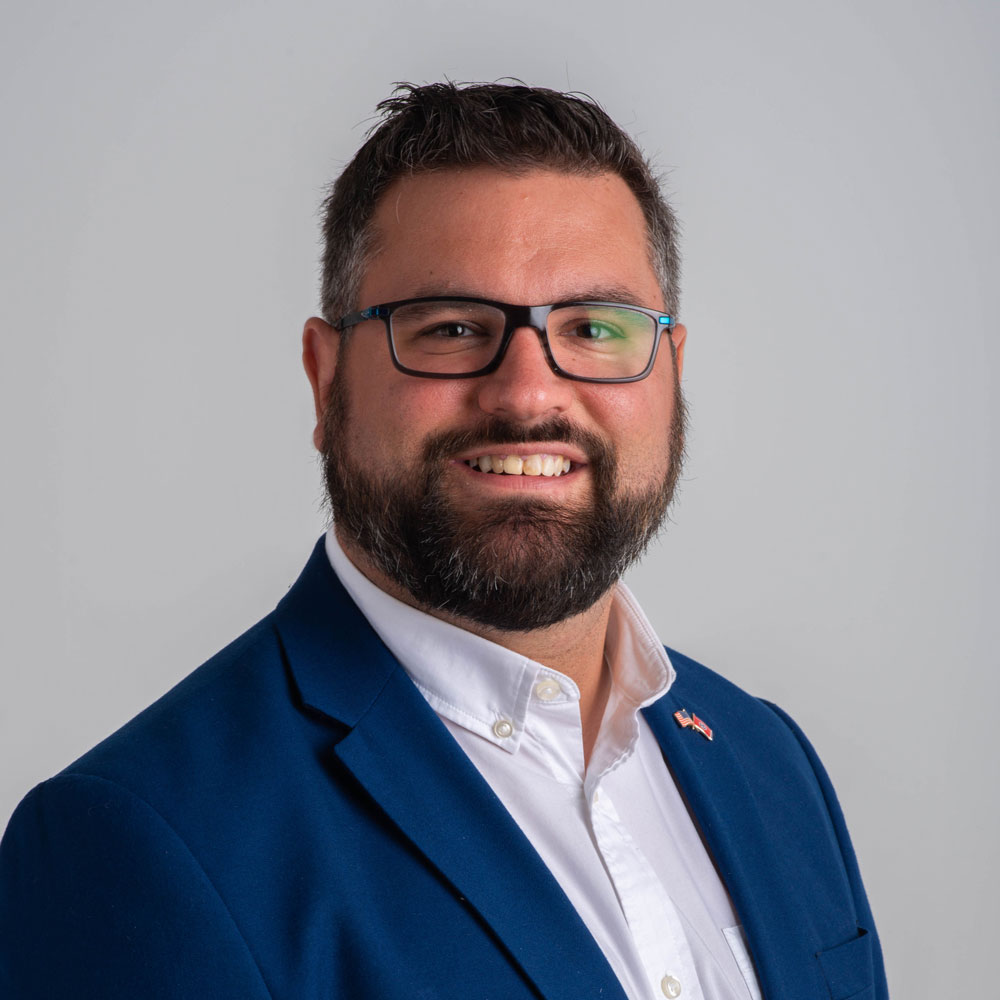 Ethan White
CEO
As CEO, Ethan oversees every project taken on by the Chatt Creative team. To provide breakthrough marketing solutions for our clients, Ethan channels his passion for both innovation and strategic thinking. Ethan is strongly committed to improving the lives of those around him and being able to provide custom solutions through dedication and creativity.
Outside of work, Ethan enjoys kayaking and spending time with his two dogs. Ethan is also working on visiting all 30 of the Major League Baseball fields, as he's been to 15 of them already. No matter what he's up to, he will always be down to grab lunch at one of his favorite Italian or Thai restaurants.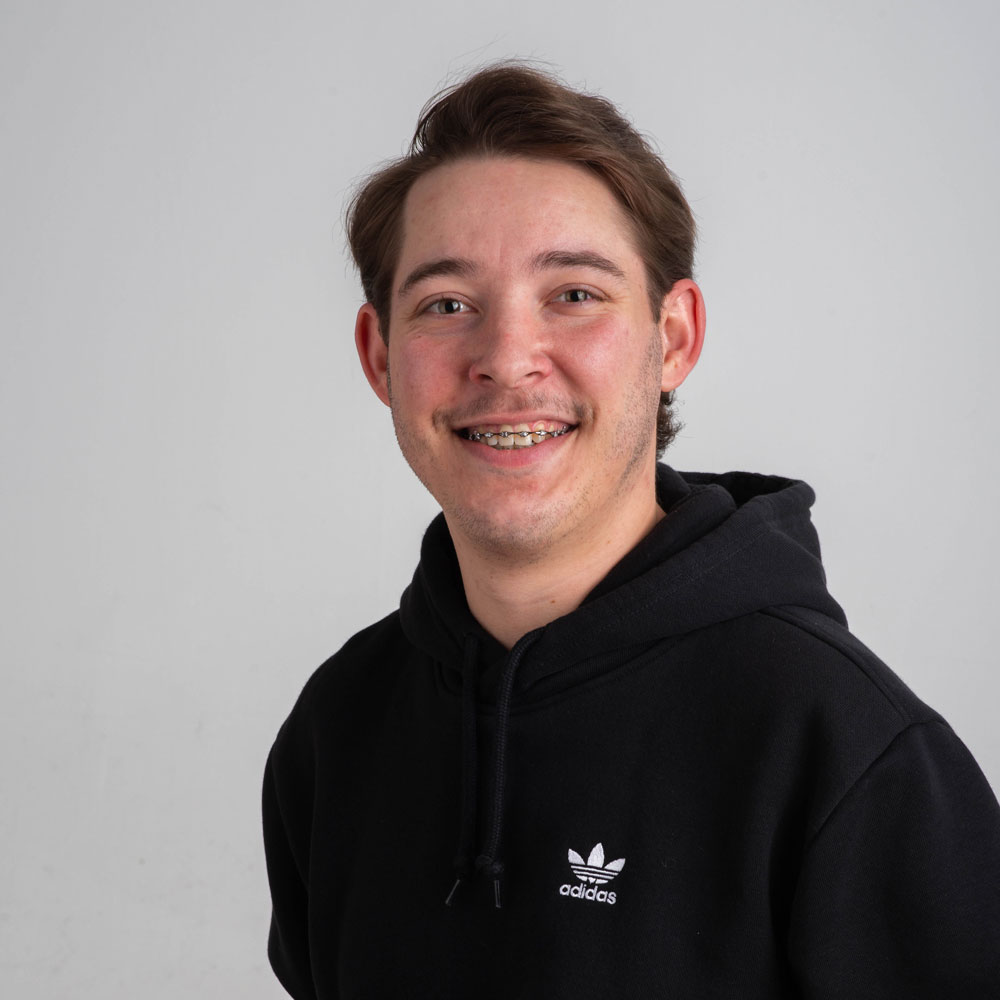 Kyle Carriere
Content Director
Kyle handles planning and marketing strategy for Chatt Creative. With experience from industry-leading companies like Stuller Inc. and Check Into Cash, Kyle brings years of content marketing experience to the team. He likes helping new businesses develop their brand to achieve their vision and goals.
Who is Kyle really though? Outside of work, Kyle loves traveling, music festivals, home renovations, and buying land. A Louisiana native, Kyle loves cooking cajun food along with hiking, paddling, and exploring the Tennessee outdoors— all with headphones that blast Spotify, of course.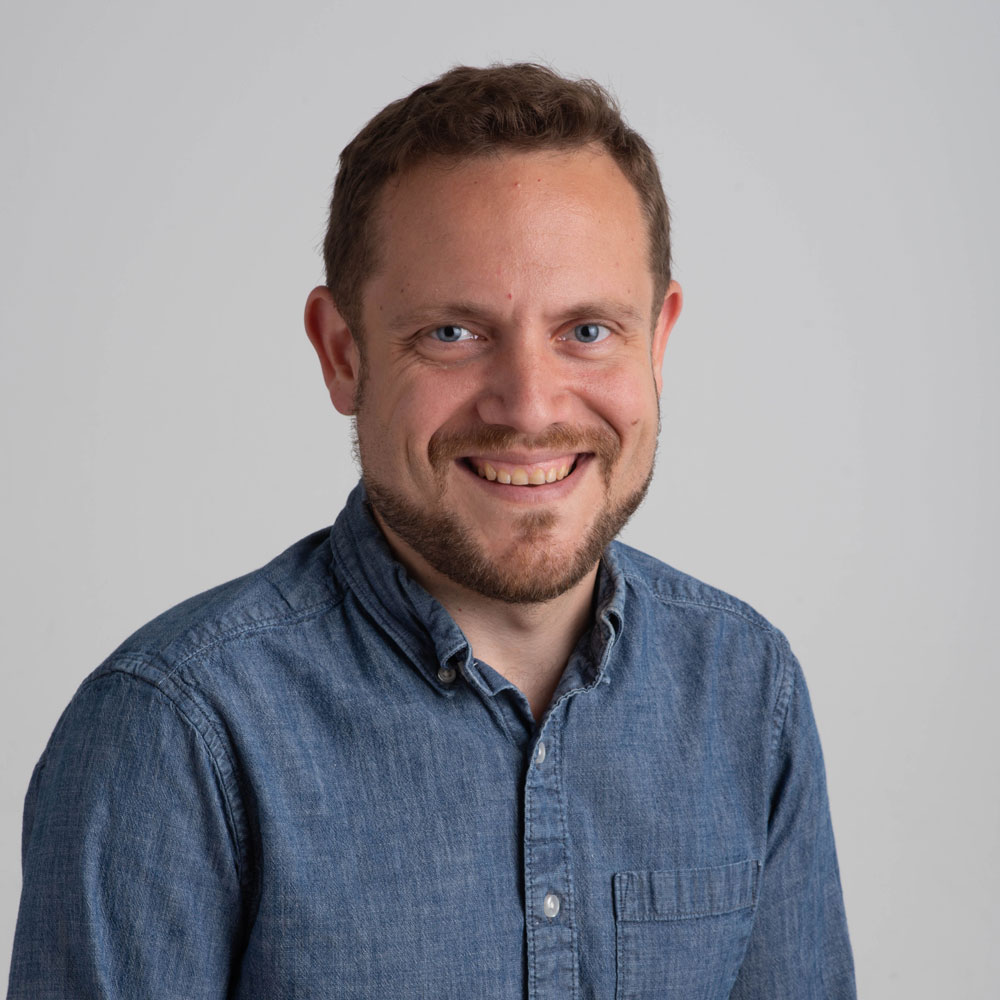 Rob Gonyea
Creative Director
Rob has been in the creative business since he was a kid building with Legos. He comes from over 8 years of experience running a creative agency, working with Fortune 500 clients and innovative startups. With skills in graphic and web design, as well as cinematic video production and photography, Rob loves bringing his client's ideas to life while using creativity to improve how people experience the world around them.
Out of the studio, you can find Rob working out, going on walks, and reading books about health, business, and creativity. On the weekends, he'll be in church or out hiking, paddleboarding, canoeing, or camping with his wife and kids. Every once in a while, you'll catch him at the skatepark, renovating an investment property, or working on his latest inventions.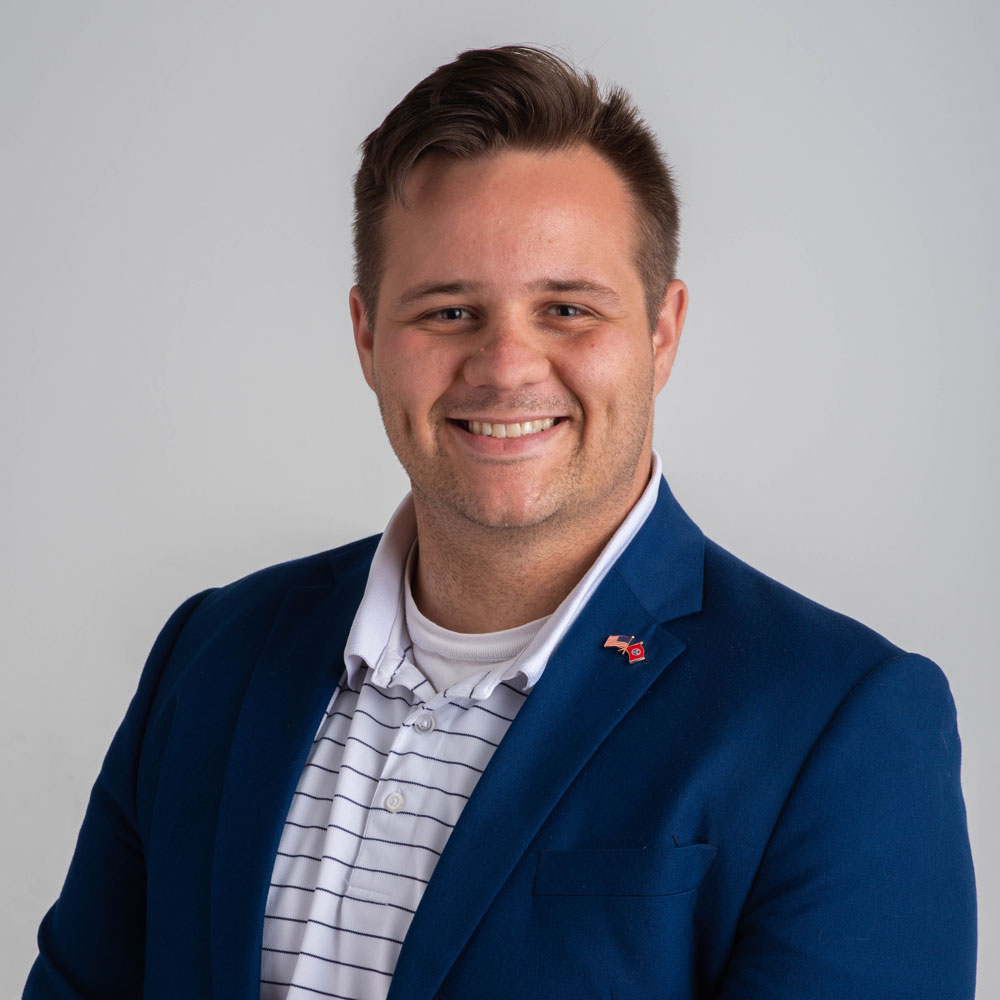 Gary Green, II
Sales Director
Gary handles account management and sales for Chatt Creative. Being a natural extrovert, Gary loves talking to people and finding ways to connect with potential clients and new friends. If you don't walk away from a conversation laughing or smiling, he hasn't done his job.
Outside of the office, you can find Gary camping, fishing, or enjoying the great wonders of nature. A native Tennessean, you can find him cheering on the Volunteers on Saturdays in the fall with "Rocky Top" on repeat!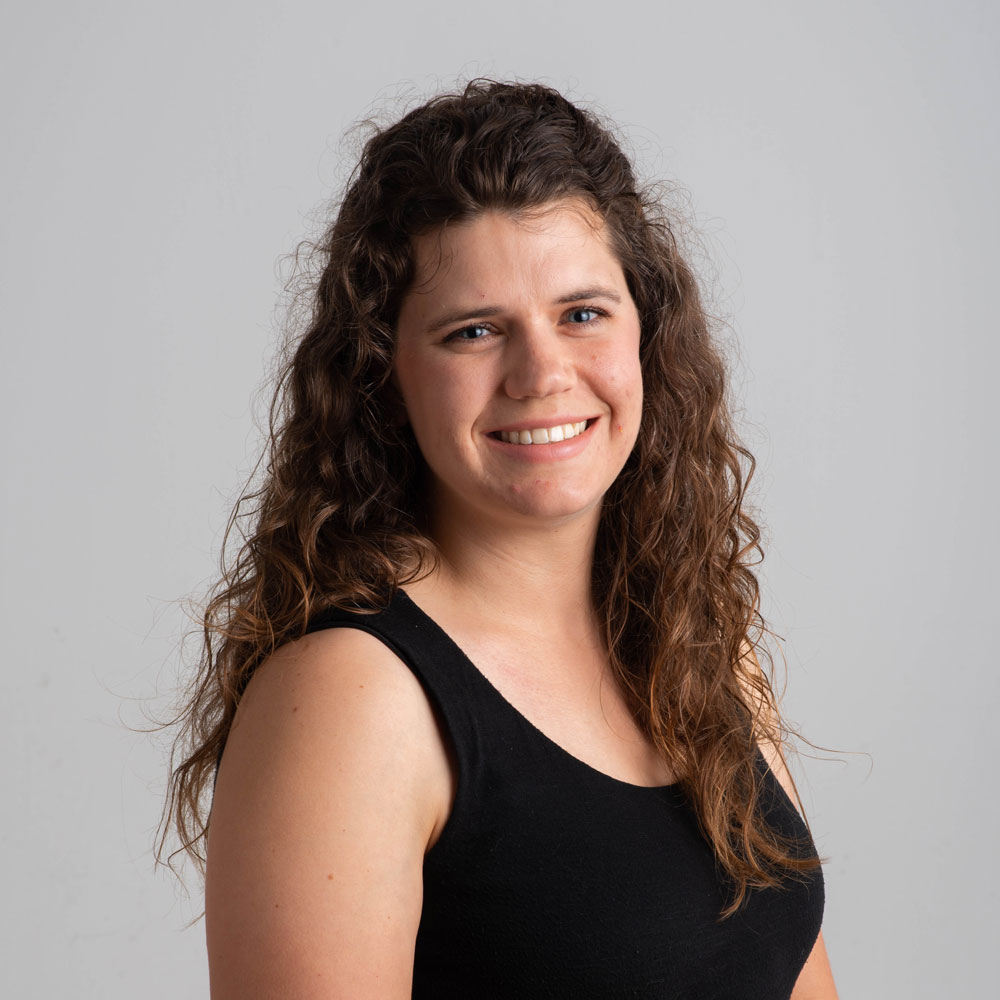 Caley Gonyea
Finance Director
With over 10 years of experience in the financial world, Caley is exceptional in financial management. She has a keen eye for detail and a solid grasp of accounting principles. Whether it's reconciling accounts, managing payments, or generating financial reports, she excels at it all. With her analytical mindset and knack for streamlining processes, she ensures accuracy and compliance in financial matters. Down-to-earth and reliable, Caley is an invaluable asset to our financial team.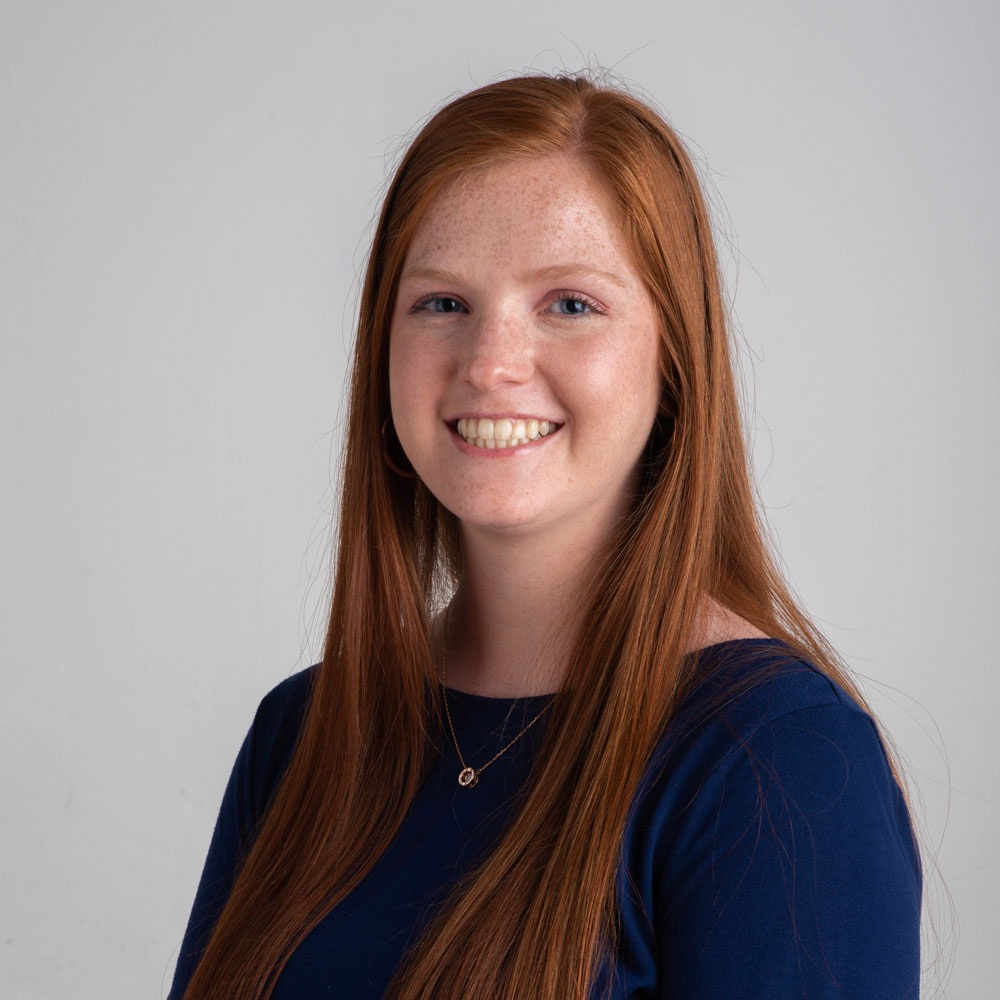 Brenna Powers
Marketing Communications Coordinator
Brenna helps run the marketing side of things for Chatt Creative, completing tasks such as social media content, writing, and advertising for the company. Recently earning her BA in Communications, she loves putting an individual's thoughts and ideas into words while creating something unique for each client.
Who is Brenna really though? Brenna is an absolute nerd for Harry Potter, loves all things Taylor Swift, and her favorite dessert is cheesecake. If she is not indulging in one of those three things, you can find her playing board games with her friends or spending time with her dog.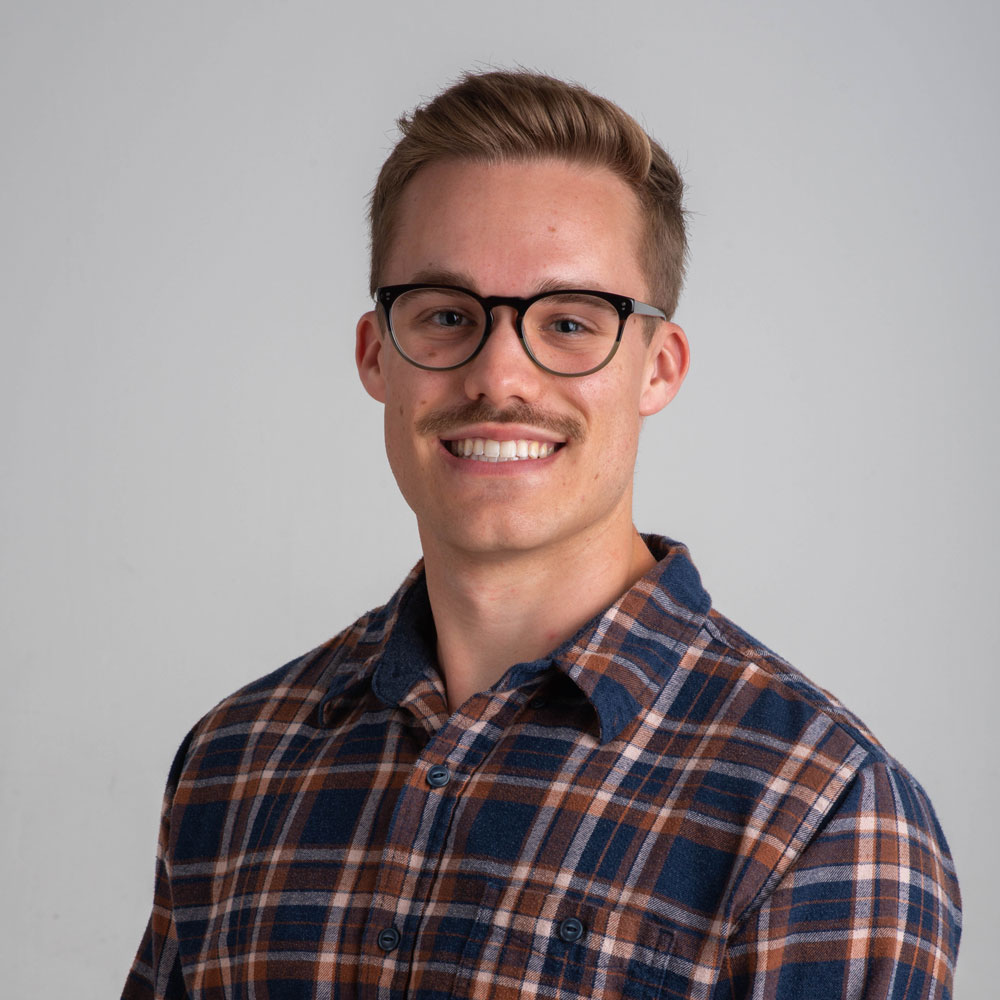 Braden Knapp
Development & Strategy
Heading development and strategy for Chatt Creative, Braden leverages his interpersonal skills to promote collaboration within the company and build strong relationships with clients. Through his ability to bridge communication gaps, Braden creates a balanced work environment that leads to successful partnerships and satisfied clients.
In his leisure time, Braden dedicates himself to maintaining an active lifestyle through regular exercise. As a certified personal trainer and health coach, he finds immense fulfillment in engaging in discussions centered around promoting and embracing a healthy way of life.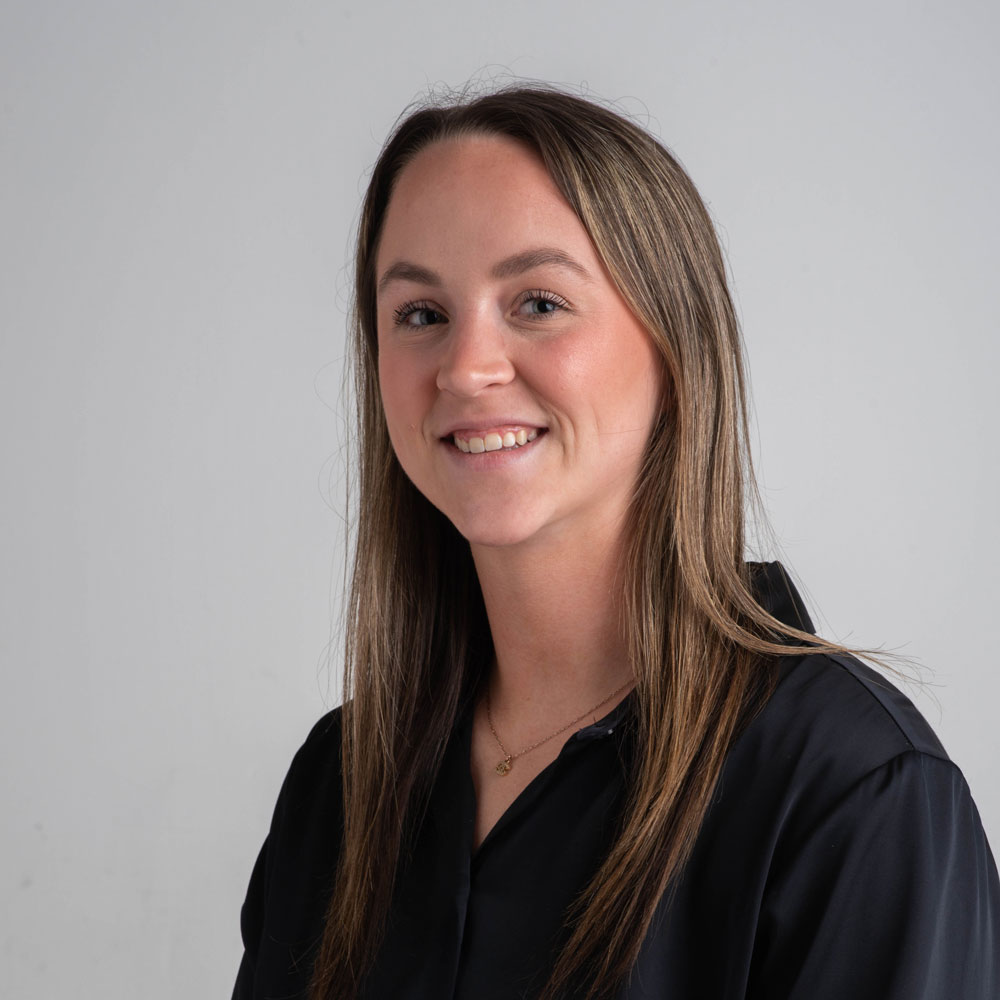 Mary Gray
Video & Photography
Mary Gray is Chatt Creative's star videographer and photography expert. She captures subjects with an artistic eye and a clean aesthetic. A recent grad from Dalton State College, Mary also attended classes at the Georgia Film Academy in Atlanta, GA, where she gained extensive training in professional on-set production experience. She also brings intern experience from Mohawk Industries.
After hours, Mary operates her own videography business, focusing on intimate productions like live events, weddings, and commercials. And outside of work, Mary loves Redbulls and being outdoors with her family.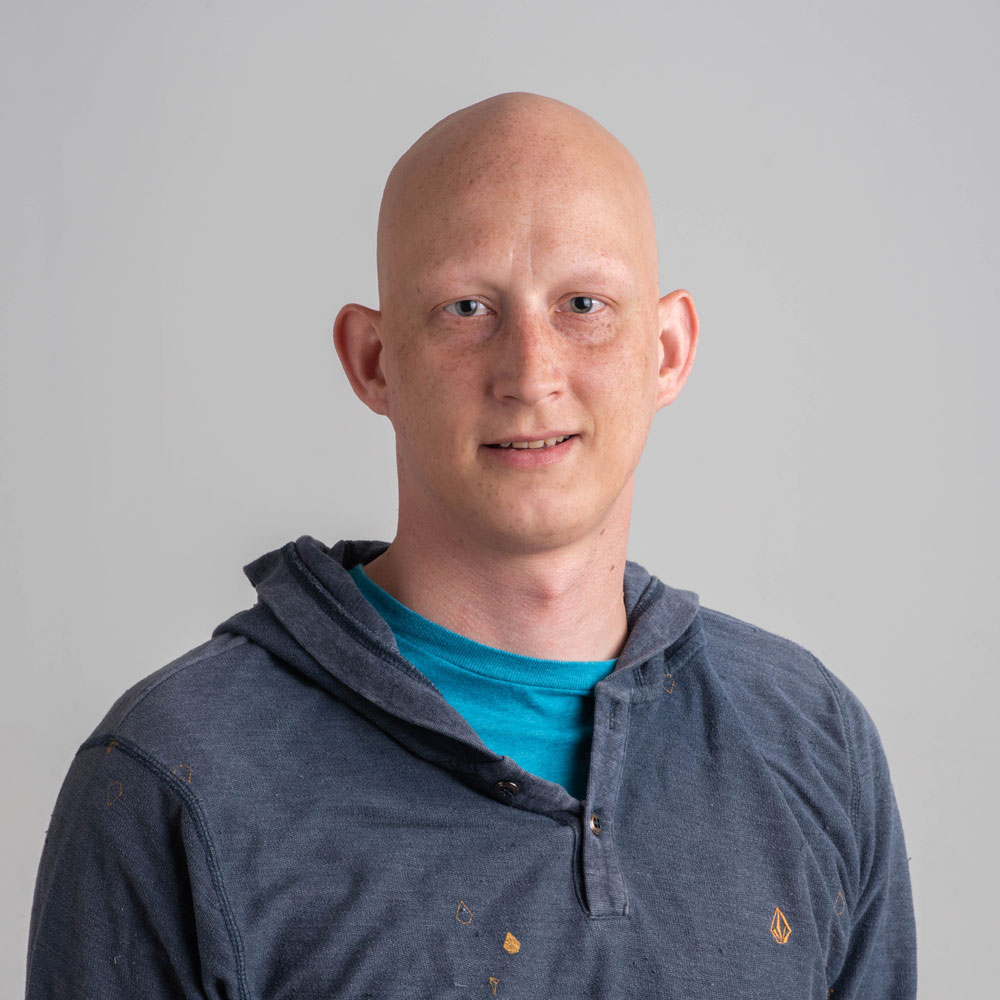 Justin Oeftger
Senior Graphic Designer
An artist with a passion for design, Justin is an intuitive and solution-focused graphic designer who holds numerous awards including two silver ADDY awards. At Chatt Creative, Justin works on branding, designing logos, and building illustrations for our clients.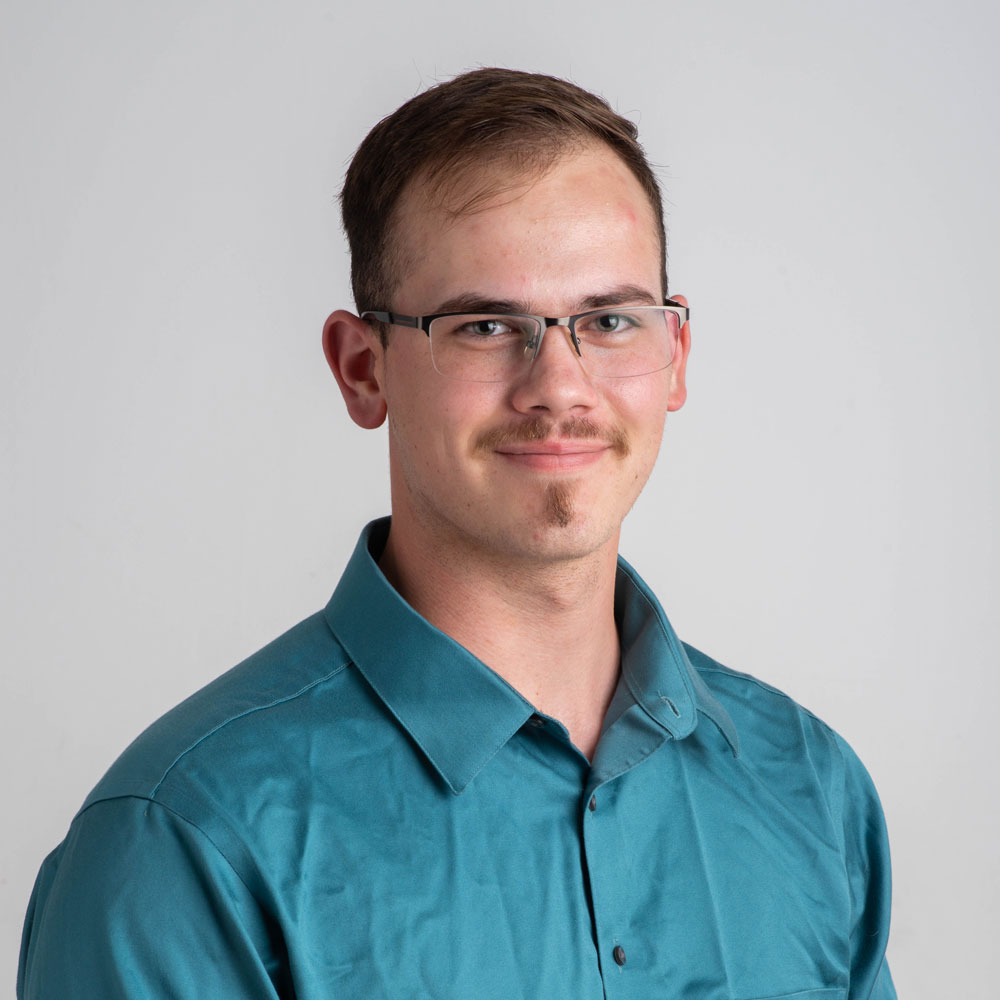 Samuel
Strategic Finance
Sam is the strategic financial developer who helps ensure Chatt Creative is able to meet its goals and that its future is planned. His passion comes from a love of Excel and number crunching. With these skills, he helps the team create the bids that we give to our clients. He is currently enrolled at Southern Adventist University where he plans to earn a degree in Accounting.
Outside the office, Sam likes to work on his project truck. When not tied up in a project, you can find Sam at the nearest Mexican restaurant, fishing, or sound asleep in his room.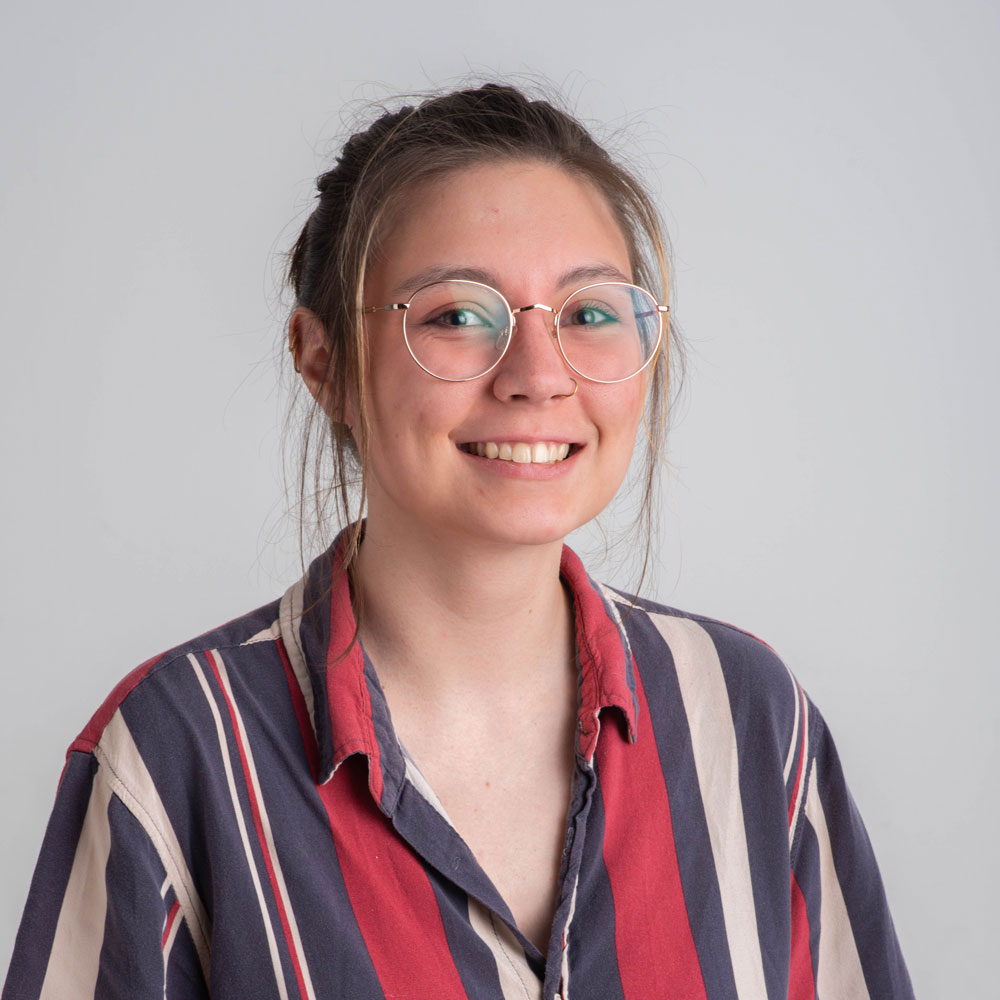 Madi
Design & Illustration
Madi is currently a part-time intern at Chatt Creative, working as a graphic designer. She creates graphic images, logos, and illustrations for our clients. Madi has always enjoyed creating new things and love's the look on people's faces when she creates something for them that they love, which is why she chose to become a graphic designer. Madi currently attends Southern Adventist University.
Who is Madi really though? She is someone who can wake up immediately when she hears "cookies," a lover of nature in the fall, and oversized sweaters that look like they were found in a grandfather's closet. Her favorite color is #e5b52b, psychological thrillers and comedies are her favorite movie genres, and she's always down to get tacos.